Unmarked police vehicles: what this means for drivers
28 October 2022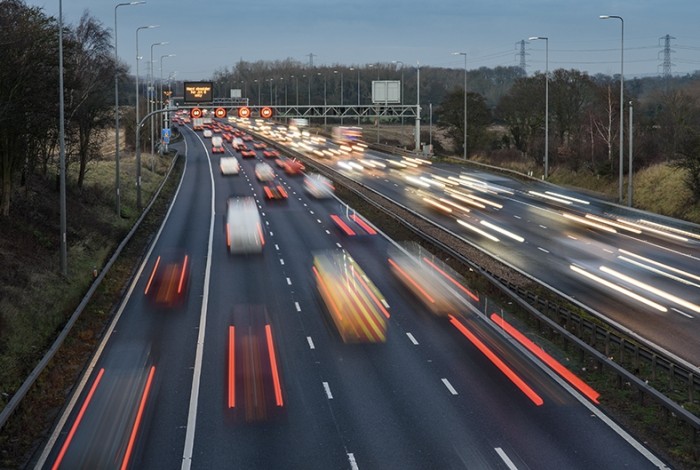 Unmarked police vehicles: what this means for drivers
Have you ever had the experience of driving along the motorway, you're listening to the radio and looking regularly in your mirrors to maintain good oversight of what other cars are doing around you. At some point, you would like to overtake the car in front of you. You look in your rear-view, your side mirrors, and the coast is clear. Your last step before you signal and make your move is to check your blind spot and you look over your left shoulder. Out of seemingly thin air, an unmarked emergency vehicle drives past at high speed. You breathe a sigh of relief. You narrowly avoided a serious accident.
Back in 2019, the Guardian published the shocking article "Number of road deaths involving police vehicles at 13-year high". "Forty-two people were killed in road traffic accidents involving the police in England and Wales last year, the highest number in more than a decade and the third highest on record…Four people were killed when they were hit by police vehicles responding to an emergency call. Another death occurred when an unmarked police car responding to an emergency call collided with another vehicle". Every day, there are countless close calls that don't make the news. It is because of statistics like these that Target Blu Eye is devoted to road safety by enabling drivers to better understand who they are sharing the road with so that they can react accordingly.
Why does law enforcement use unmarked police cars anyway?
Despite the back and forth about the morality of unmarked police cars, Target Blu Eye recognizes that they fulfill an important duty and serve a vital purpose for traffic enforcement in keeping both drivers and passengers alike safe. A natural significant advantage of unmarked police cars for road safety is that they are unrecognisable, that irresponsible drivers are caught in the act of violating road traffic laws. When it comes to reckless driving, these drivers should be held accountable for their behaviour before they harm themselves or others.
Some drivers opt to use apps like WAZE that warn of speed cameras or average speed checks. This means that speeders can proceed with their poor behaviour without getting caught in zones with speed cameras because they can simply slow-down in time and continue driving faster afterwards. This is not the case with unmarked police cars however because they go unnoticed. When it comes to poor driving behaviour, people driving with Target Blu Eye are more aware of their speed, their defensive conduct in anticipating the actions of other road users and generally what's going on around them due to the audio and visual alerts. In short, drivers that use Target Blu Eye can better anticipate all emergency services regardless of whether they are recognizable as such.
How can I recognise an unmarked police car?
It is possible to drive and keep an eye out for vehicles that may be unmarked police vehicles, though it can be a rather daunting task and can be distracting. The most popular undercover police vehicles in the UK are:
Skoda Octavia VRS or standard
Any Volvo
BMW 3,5, X5s
Hyundai Ix35
Audi A3, A4, A6, Q5
Jaguar XF
If you're not a car aficionado or do not use an app or even Target Blu Eye in your vehicle but still want to be able to recognise unmarked police cars, there are other ways to do so. Keep in mind, the road is often hectic enough without having to attempt to spot unmarked emergency vehicles, which is why Target Blu Eye is such an ideal solution; drivers can maintain focus on the road. Here are six different ways how you can recognise unmarked police cars:
Clean and well-looked after vehicles.
Police vehicles are expected to be flawless. While this isn't foolproof because after driving all day their car can still get dirty, an unusually clean but normal-looking car could be a sign.
Regular Number plates.
Police vehicles, marked or unmarked will never use personalized private number plates. Furthermore, in some areas, they will all start with same code at the front as they'll have been bought from the same place.
Two passengers in the vehicle.
Because undercover police seldom drive alone, the presence of two persons in the car could help you recognise an undercover police car.
A busy dashboard or bright interior lighting.
These are excellent features to be aware of as police use a variety of computers which naturally generate a tremendous deal of light at night. It will also be easy to spot black equipment hanging beneath the rearview mirror or peeking over the dash during the day.
Driving stereotypes.
We have all been guilty of this at one point or another, saying that all Audi drivers tailgate or that all BMW drivers weave through traffic, for example. Of course, these are stereotypes. Expect that police vehicles will display exemplary driving behaviour. While not an ironclad way to identify an unmarked police car, if the BMW or Audi is driving cautiously and obeying the rules of the road, this could suggest that they could be undercover vehicles.
Grey panels in the front of the grill.
These may easily be mistaken for anti-collision technology grill panels, however they are usually glossy. These are most likely police lights if you notice matt grey panels.
Keeping an eye out for potential unmarked police vehicles can be quite a daunting task and could be distracting from safe operation of your vehicle. It is what makes Target Blu Eye the perfect solution for drivers that take their road safety seriously. While being a sober and aware driver, conscious of your surroundings and the cars around you, is one thing, even the best of us miss things in our peripheral sight or blind spots.
Target Blu Eye does the work for you
Sound insulation in modern cars, plus the popularity of powerful Hi-Fi systems, means that many drivers now don't hear sirens in time to move out of the way. The best way to identify marked or unmarked police cars is using a Target Blu Eye.
With Target Blu Eye, identifying emergency vehicles in your surroundings is made easy. While some drivers use apps to help them get a better understanding of what is happening on the road around them, they do not alert drivers to the presence of unseen emergency vehicles or unmarked police vehicles. The audio and visual signals that Target Blu Eye emits are much harder to miss.
Something all emergency vehicles have in common is that they communicate using a TETRA radio. TETRA stands for Terrestrial Trunked Radio and is a digital standard for radio communication used by almost all emergency services in Europe. In the UK, the TETRA network for emergency services is called Airwave.
Target Blu Eye monitors the frequencies of emergency services' TETRA and Airwave radios and listens for the distinctive periodic pulses sent by the radios with intervals of a few seconds. These could be emitted by marked or unmarked vehicles, by radios worn by beat officers, or even mobile speed camera operators. When the pulse is detected, the driver is alerted. Based on the sensitivity setting, it can detect any emergency services radio within 800 yards. This even happens when the Airwave radios are on standby only and not being used for communication (speech). This enables drivers to become aware of the emergency vehicles with forenotice. Near a hospital for example, the panel will pick up greater activity. Out on the motorway, it can give ample warning of a police car approaching, even one on the opposite carriageway
Does Target Blu Eye alert of other emergency vehicles too?
Target Blu Eye does not differentiate between emergency vehicles, including both marked and unmarked police cars, because they use the same TETRA/Airwave protocol to communicate with each other. Therefore Blu Eye also alerts drivers of ambulances, fire engines, motorcycles, HGVs, Highway Agency vehicles, and other emergency service vehicles, regardless of whether they are on Blue lights and sirens.
To sum it up
The most effective way to stay focused on the road and to promote road safety is by installing Target Blu Eye. With technology that alerts drivers of authentic emergency vehicles that you share the road with, drivers that use Target Blu Eye can rest assured knowing that they will have enough time to responsibly switch lanes, enabling the police to get on with their important work. Target Blu Eye is always on and protecting its passengers.