Eyes on the road: Hands off your phone or face the penalties
15 October 2022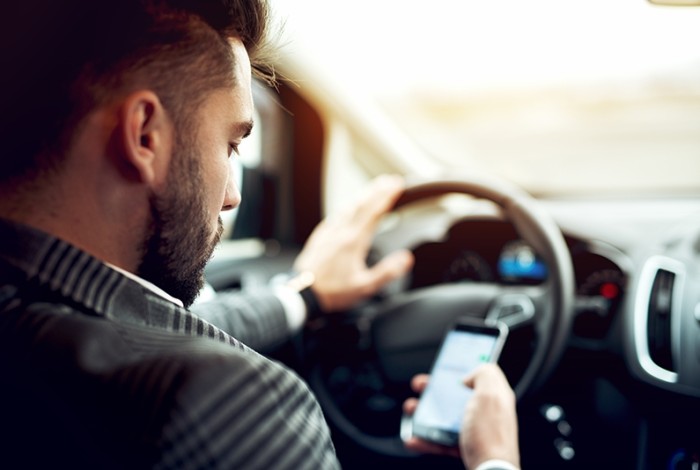 Eyes on the road: Hands off your phone or face the penalties
A mobile phone patrol in an unmarked police HGV officer found that people still use their phones very often during traffic, even though the fine has increased. "Police sitting in unmarked HGV lorries are secretly filming drivers not wearing seatbelts or on their mobile phones. Forces around the country are employing the method to catch out drivers eating or reading at the wheel.
As reported int the Daily Mail, in 2016, Highways England revealed that more than 4,000 drivers had been caught by just three of their unmarked HGVs. "Hundreds more, meanwhile, have been detected by police trucks. Officers sit in the cab of the lorries - which do not include tow trailers - and film any drivers committing offences. Northamptonshire is the latest to use the lorries, catching 43 drivers committing more than 50 offences in a recent blitz.
The force's PC David Lee said: 'Being high up gives us a good vantage point for observing the actions of drivers of large vehicles, and also allows us to look down into cars and smaller vans and see if people have their seatbelts on or are using phones or adjusting sat navs.'
A total of 28 police forces have taken part in the HGV cab safety initiative since it began in April 2015. More than 4,176 drivers were pulled over in relation to 5,039 offences in its first two years - nearly two-thirds of whom were using a mobile phone while driving."
Source: https://www.dailymail.co.uk/news/article-6095125/How-police-use-unmarked-HGV-catch-motorists-mobiles.html
While these statistics are alarming, they have been on the rise ever since. Despite the harsh penalties for violating the rules of the road, drivers are still tempted to reach for their mobile devices and put themselves and other road users at risk.
Strict penalties in the UK for device use while driving
The act of holding a mobile phone or other device while driving comes with serious consequences. The UK demands that drivers must at all times remain in full control of their vehicle. The police can stop drivers if they think you're not in control because you're distracted. For this, you can be prosecuted. The Government has published the following to inform drivers of the rules and penalties:
It's illegal to hold and use a phone, sat nav, tablet, or any device that can send or receive data, while driving or riding a motorcycle. This means you must not use a device in your hand for any reason, whether online or offline. For example, you must not text, make calls, take photos or videos, or browse the web.
The law still applies to you if you're:
stopped at traffic lights
queuing in traffic
supervising a learner driver
driving a car that turns off the engine when you stop moving
holding and using a device that's offline or in flight mode
Exceptions
You can use a device held in your hand if:
You need to call 999 or 112 in an emergency and it's unsafe or impractical to stop
You're safely parked
You're making a contactless payment in a vehicle that is not moving, for example at a drive-through restaurant
You're using the device to park your vehicle remotely
Using devices hands-free
You can use devices with hands-free access, as long as you do not hold them at any time during usage.
Hands-free access means using, for example:
Bluetooth headset
Voice command
Dashboard holder or mat
Windscreen mount
Built-in sat nav
The device must not block your view of the road and traffic ahead.
Penalties
You can get 6 penalty points and a £200 fine if you hold and use a phone, sat nav, tablet, or any device that can send and receive data while driving or riding a motorcycle.
You'll also lose your licence if you passed your driving test in the last 2 years.
You can get 3 penalty points if you do not have a full view of the road and traffic ahead or proper control of the vehicle.
You can also be taken to court where you can:
be banned from driving or riding
get a maximum fine of £1,000 (£2,500 if you're driving a lorry or bus)
Source: https://www.gov.uk/using-mobile-phones-when-driving-the-law
The courts can fine you and 'endorse' your driving record with penalty points if you're convicted of a motoring offence. Endorsements must stay on your driving record for 4 or 11 years, depending on the offence. You can be disqualified from driving if you build up 12 or more penalty points within a period of 3 years.
Using apps while driving
Aside from using their mobile phones to call or text, which in itself is risky and illegal, motorists are also regularly accessing their phones while driving because they are using apps like Waze and Google Maps or devices like TomTom to not only inform them of their best route, but also of approaching emergency vehicles. However, a significant disadvantage is that drivers are dependent on their phone and the app to be functioning properly. Also, the mounting a phone in sight while driving can distract the driver from the road and make it more appealing for them to use while driving. Furthermore, Waze encourages users to report traffic incidents or other traffic changes actively. In order to do this, drivers will have to use your phone while driving, potentially leading to a dangerous situation.
Target Blu Eye: Know what's out there
The best way to prevent facing serious fines and receiving penalty points is to drive responsibly and within the speed limit. Target Blu Eye is a product with an integrated display that warns drivers of nearby or approaching emergency vehicles. Consequently, drivers get the same safety benefits as using apps like Waze without the risk of getting distracted and using their phone while driving and risking a hefty fine, receiving penalty points on their driver's licence, or worse, a serious accident. It's why Target Blu Eye remains the ideal solution for UK drivers; alerting them of approaching emergency service vehicles that improves road safety and promotes overall more responsible driver behaviour.
But couldn't drivers just use their eyes and ears? Visually, traffic jams on motorways or lorries blocking the view of the rear make spotting approaching emergency vehicles from behind more tricky. Sound insulation in modern cars, plus the popularity of powerful Hi-Fi systems, means that many drivers now don't hear sirens in time to move out of the way. The best way to identify marked or unmarked police cars is using a Target Blu Eye.
With Target Blu Eye, identifying emergency vehicles in your surroundings is made easy. While some drivers use apps to help them get a better understanding of what is happening on the road around them, they do not alert drivers to the presence of unseen emergency vehicles or unmarked police vehicles. The audio and visual signals that Target Blu Eye emits are much harder to miss.
Something all emergency vehicles have in common is that they communicate using a TETRA radio. TETRA stands for Terrestrial Trunked Radio and is a digital standard for radio communication used by almost all emergency services in Europe. In the UK, the TETRA network for emergency services is called Airwave.
Target Blu Eye monitors the frequencies of emergency services' TETRA and Airwave radios and listens for the distinctive periodic pulses sent by the radios with intervals of a few seconds. These could be emitted by marked or unmarked vehicles, by radios worn by beat officers, or even mobile speed camera operators. When the pulse is detected, the driver is alerted. Based on the sensitivity setting, it can detect any emergency services radio within 800 yards. This even happens when the Airwave radios are on standby only and not being used for communication (speech). This enables drivers to become aware of the emergency vehicles with forenotice. Near a hospital for example, the panel will pick up greater activity. Out on the motorway, it can give ample warning of a police car approaching, even one on the opposite carriageway.
Does Target Blu Eye alert of other emergency vehicles too?
Target Blu Eye does not differentiate between emergency vehicles, including both marked and unmarked police cars, because they use the same TETRA/Airwave protocol to communicate with each other. Therefore Blu Eye also alerts drivers of ambulances, fire engines, motorcycles, HGVs, Highway Agency vehicles, and other emergency service vehicles, regardless of whether they are on Blue lights and sirens.
Can Target Blu Eye help me prevent getting a fine?
We sometimes have customers asking if Target Blu Eye prevent getting a fine of receiving pentalty points for violations such as speeding? The answer to this question will always be no. Target Blu Eye is has been designed as a device to improve driver safety. It is our leading priority, and with Target Blu Eye, motorists can drive with more peace of mind by being more aware of their surroundings.
To sum it up
The most effective way to stay focused on the road and to promote road safety is by installing Target Blu Eye. With technology that alerts drivers of authentic emergency vehicles that you share the road with, drivers that use Target Blu Eye can rest assured knowing that they will have enough time to responsibly switch lanes, enabling the police to get on with their important work. Target Blu Eye is always on and protecting its passengers.